iPhone time tracking with timr
Free iPhone app
Time sheet and holiday account always in your pocket
Working time and project time all in one app
Offline available
Time tracking via app and web application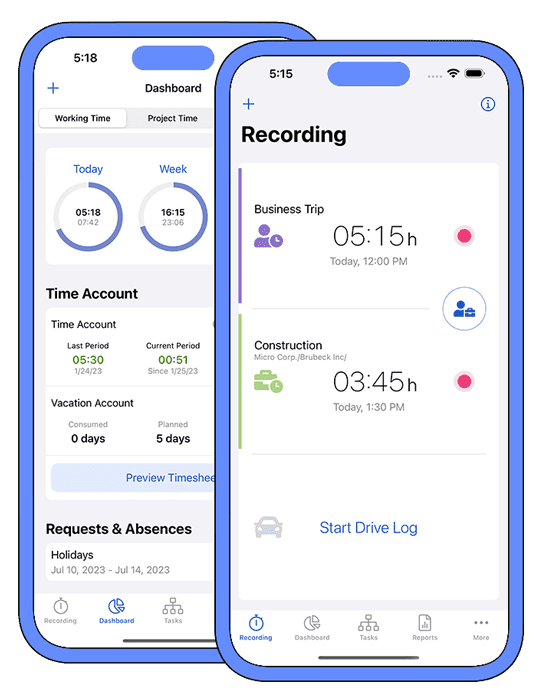 With timr, you can track your time whether you're connected to the internet or not. The app will automatically sync all your time entries to the server as soon as your device is online again.
Use our iPhone time tracking app's GPS positioning feature to efficiently coordinate your employees in the field and dispatch them based on real-time data.
timr provides native apps for each popular mobile platform: iPhone and Android. Your employees can choose freely which smartphone they want to use the app with.
Track working time, project hours and mileage in the same app
The iPhone app helps you save time and money by tracking not just your employees' working time but also project hours and mileage in one and the same app.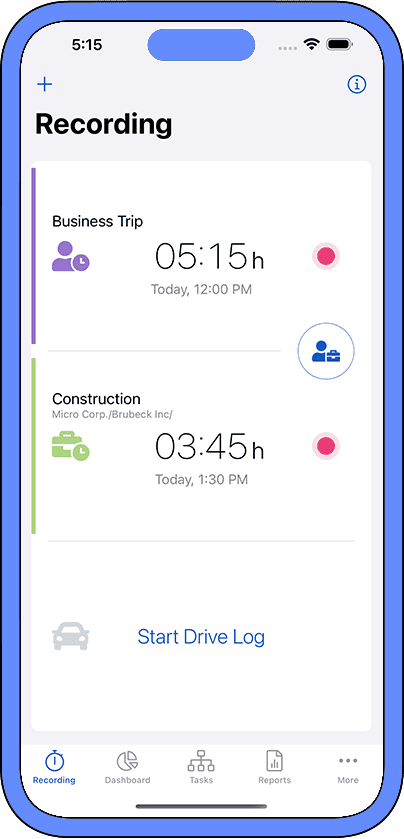 Try time tracking on your iPhone - for free and without commitment!
Turn your iPhone into the perfect time tracking tool by trying out the timr iPhone app!
Cloud backup & centralised administration
Time entries are automatically saved in the web app, so your entries are always secure, even if your iPhone gets stolen. The web app also centralises administration, letting you manage users, time entries and much more conveniently from your computer. And when you're on the go you simply use the iPhone app to track your time.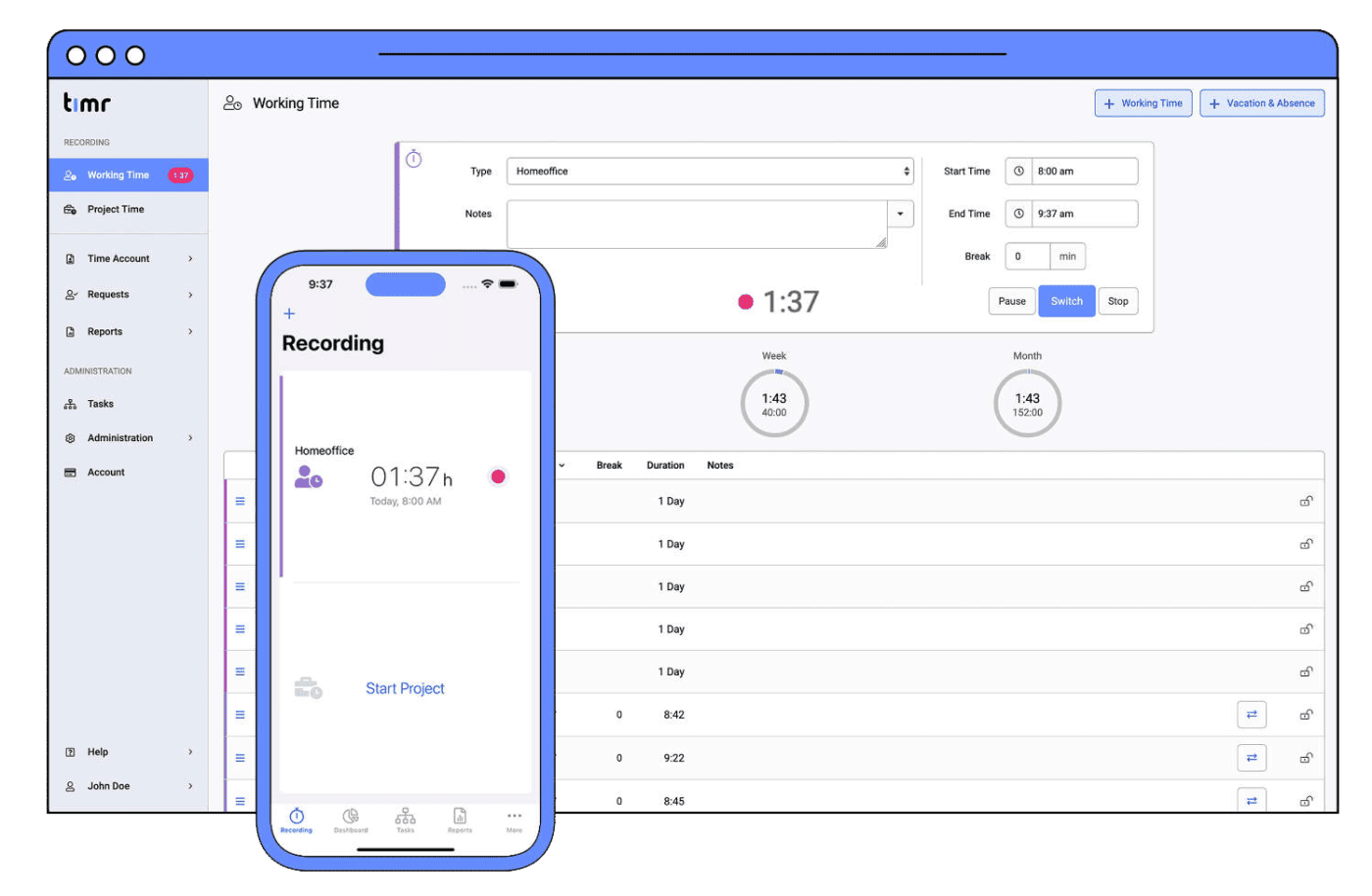 Time tracking
Track working time and project hours easily and without delay using the mobile app. The data is then synced automatically with the web app, giving you access to everything you need to do your work.
Mileage log
Ask your employees to track their mileage with the easy-to-use timr mileage log. Trips are synced to the cloud automatically and you can manage all mileage logs from your web app.
Do you have any questions?
We're happy to help you put timr to good use for your business.