More app power for your employees on the go
With the latest timr app update (timr Version 9.0) there are again some improvements for the timr Android and iOS app, which provide for an easier menu navigation and more consistency.
A new Tasks tab with new features gives you more visibility into your assigned tasks.
You can now mark your favorite tasks.
View tasks in your area on a map now for faster selection.
Absence requests are now integrated directly into the time account dashboard.
Notifications of the automatic working time check are now also displayed in the app, you can add missing times directly at the notification displayed.
A widget is now available for the iOS app as well as more Siri Actions to make it easier to use.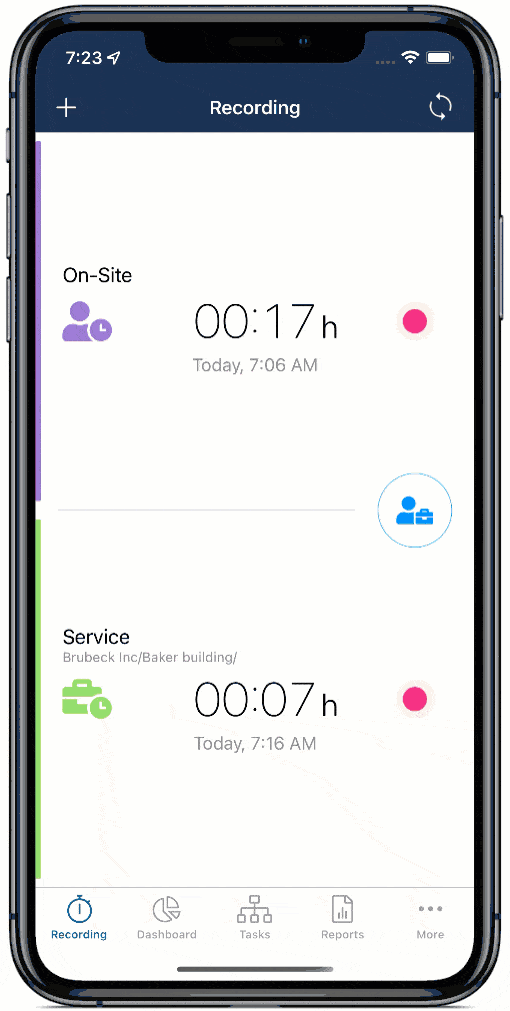 1. New Task Screen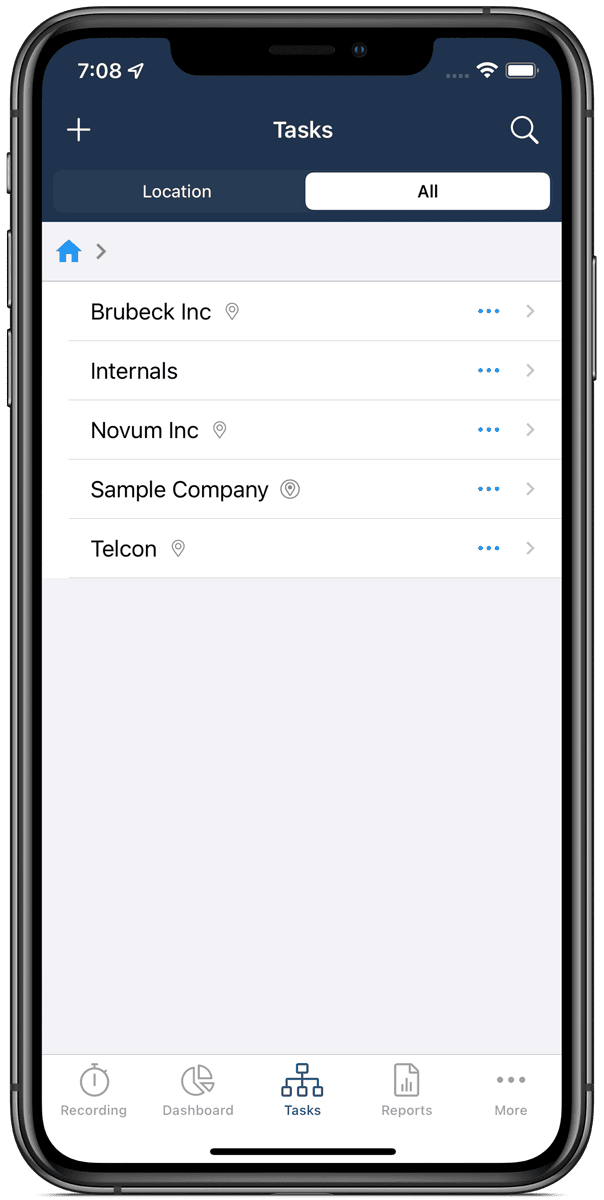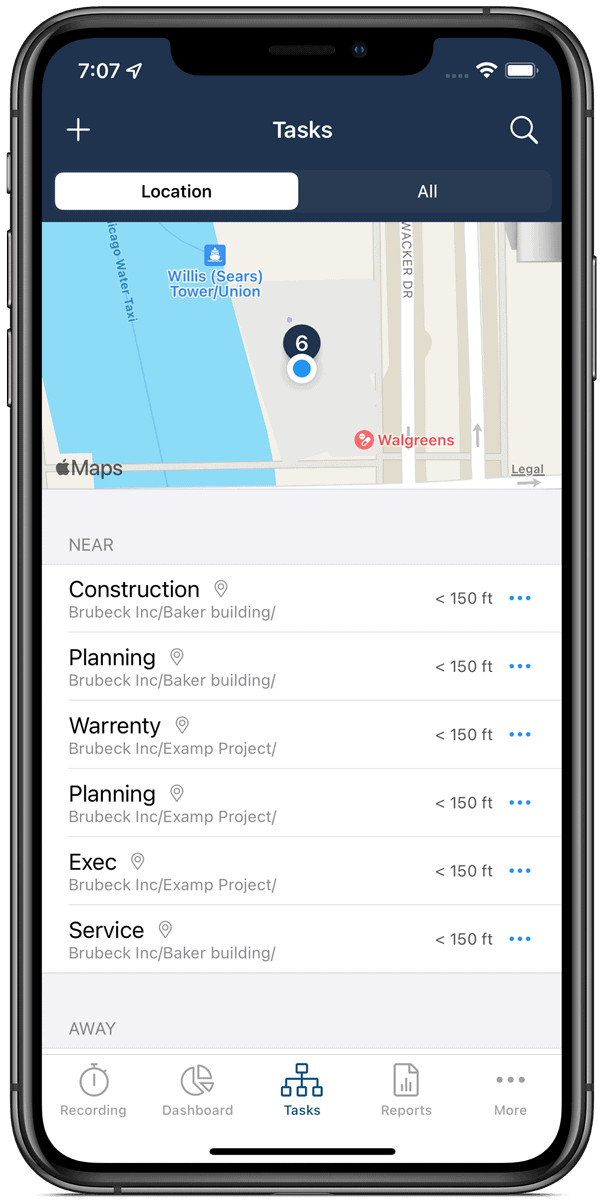 There is now a dedicated tasks screen in the timr app.
For the first time you have the possibility to view your assigned tasks without having to navigate through the recording screen.
You can take your time to see which tasks are coming up next and avoid accidental changes to the current recording.
If you are working with location bases task suggestions you can view tasks next to your current location in a seperate view.
2. New detail view of tasks
New in the timr app is now also a detail view for each task.
There you will find all the important info about the task:
Description of the task
Task properties
Stored location

Recorded times in the last 3 months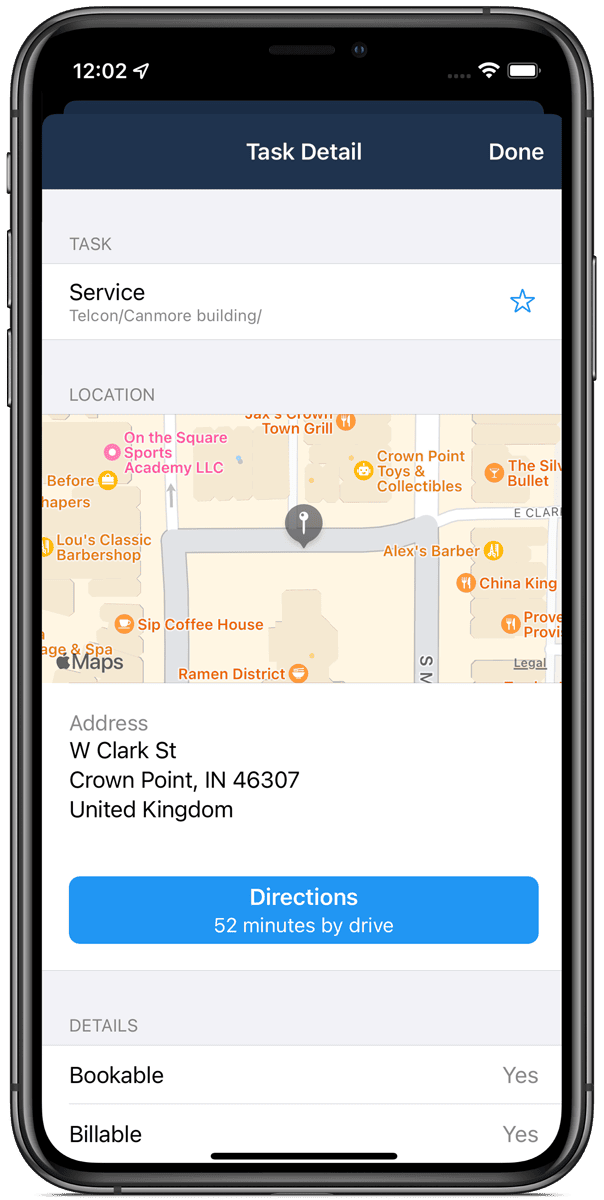 3. New Task Features
In order to make the task selection easier and faster you have now some new features available.
3.1 Task selection via map view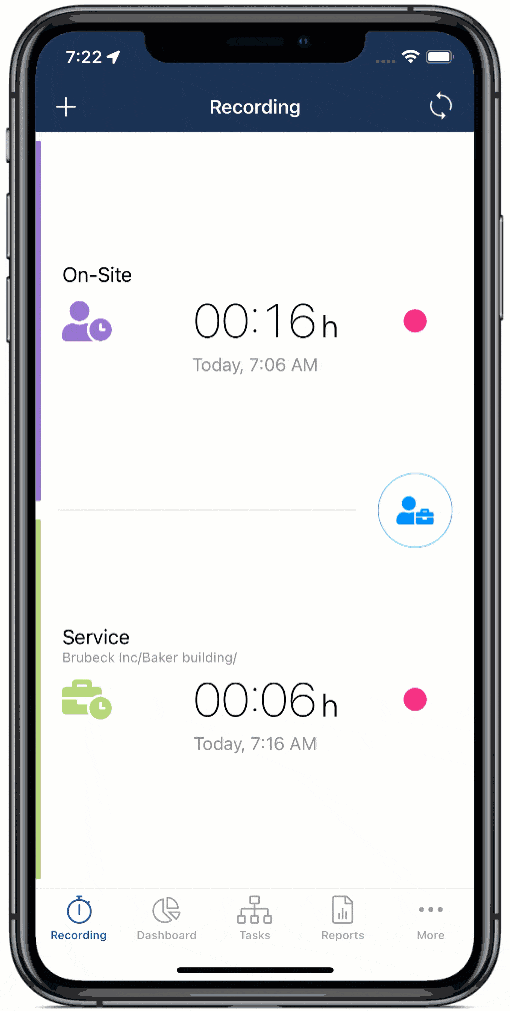 Many of our customers have previously included the address for a task in the name of the task. This is no longer necessary.
You can now enter the address of a customer or a project directly as an address.
All about setting a customer's address
The task name can be kept much shorter, which makes the task structure much clearer.
The address can also be viewed in the detail view of a task.
To facilitate time tracking on site, timr app users have the option to have tasks suggested based on their location.
If required, you can also set up a geofence based on the stored address.
3.2 Mark tasks as favorite
Mark the tasks you currently work on most often as favorites.
You can display these tasks in a separate favorites view when recording project time.
This will save you a lot of time when selecting tasks.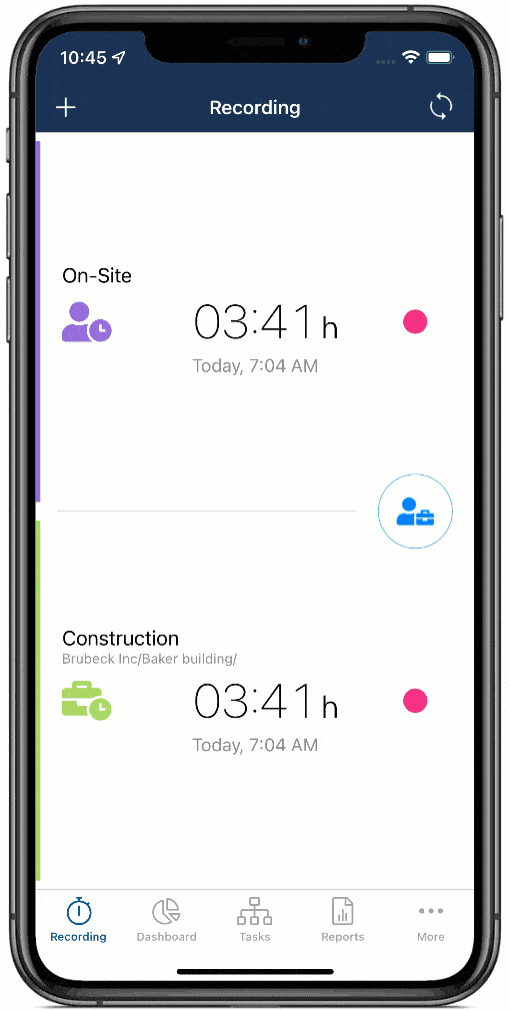 3.3 Task selection settings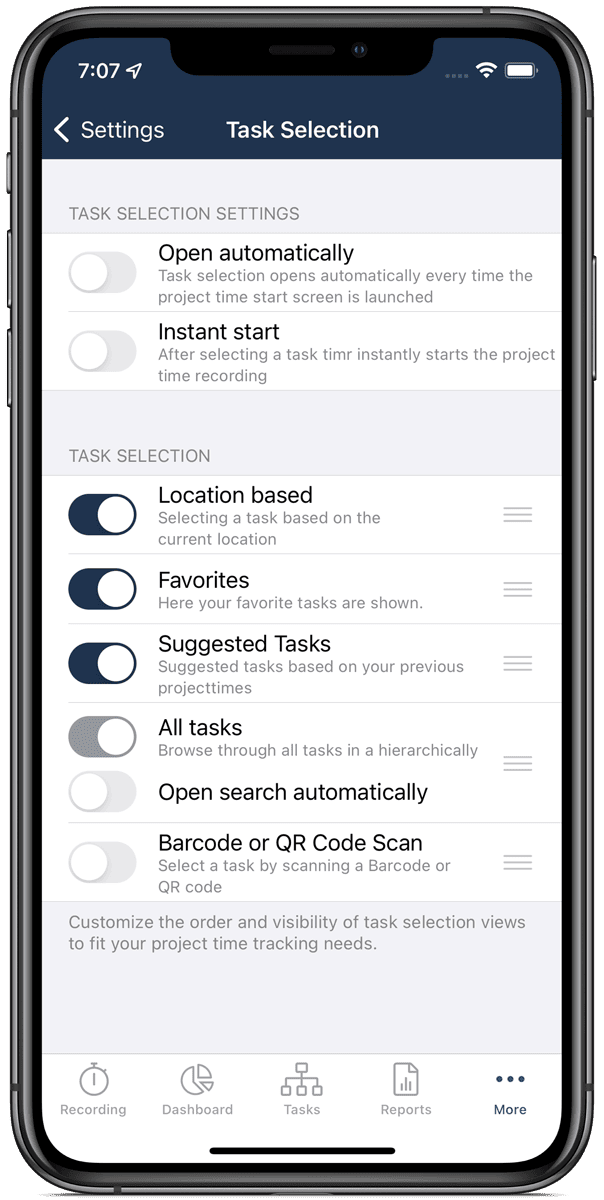 To make time tracking on the go as easy and efficient as possible, you have the option to personalize the task selection in the timr app.
For example, you can display tasks in your vicinity based on your current location.
Or you can have your tasks marked as favorites displayed.
You decide for yourself what suits you personally best.
Configure task selection settings
4. New Request Overview in the Dashboard
In order to make the handling of the timr app more consistent, we have
simplified the menu navigation and integrated the request overview in the dashboard
.
The big advantage of this is that when you create a leave request, you have the current hours and leave status right in front of you.
You no longer have to switch back and forth between different views, but now have a central point of contact with the dashboard.
You can create leave requests directly from the dashboard.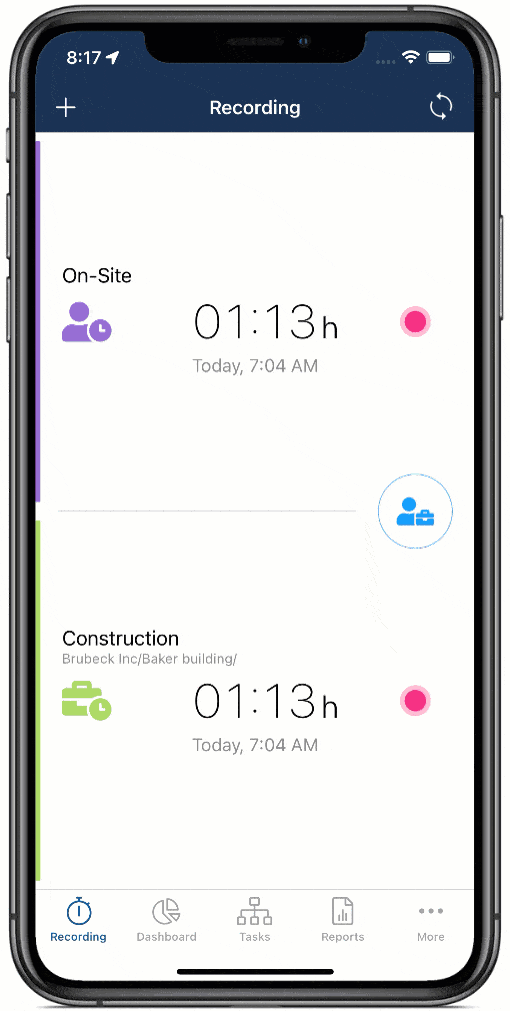 5. Automatic review in the Dashboard and in Reports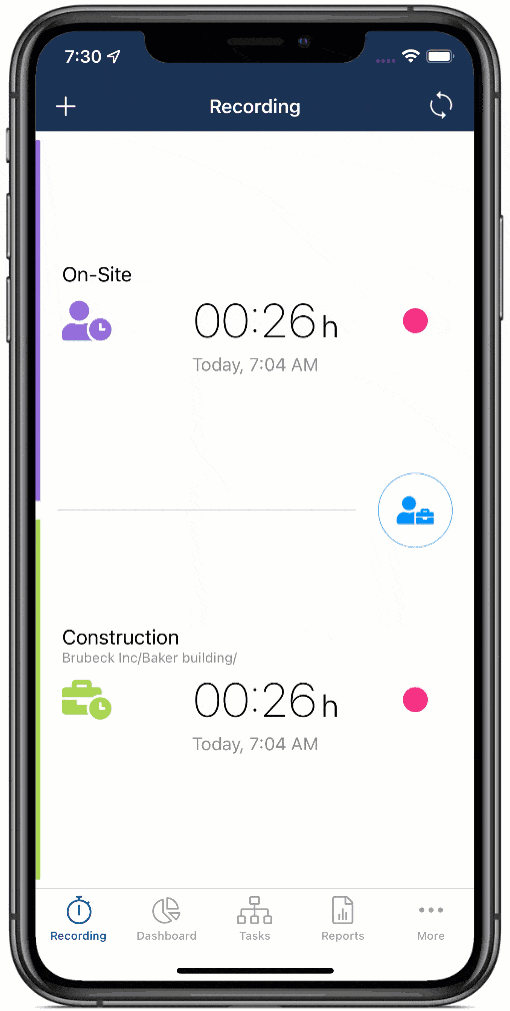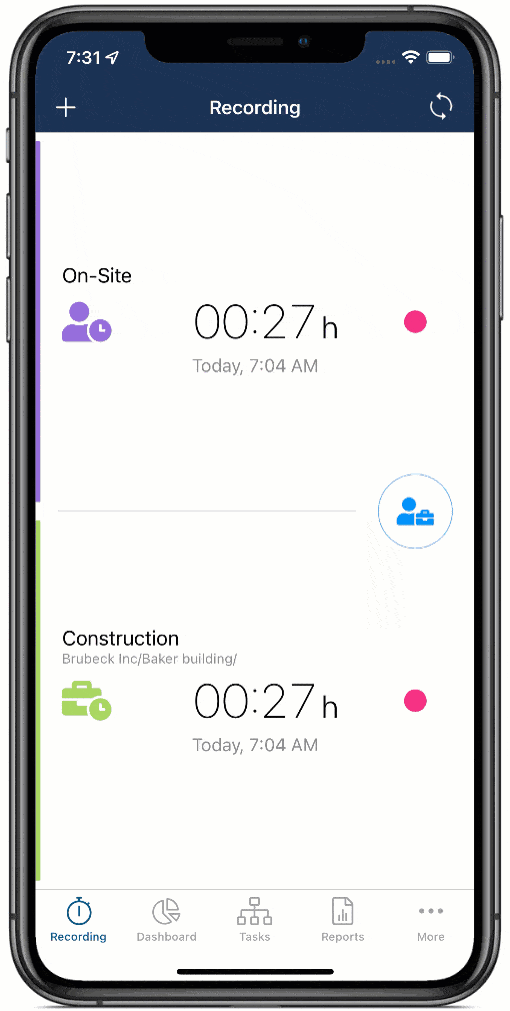 Notifications from the
automatic working time check
are
now displayed in the dashboard
and also in the reports.
Missing entries can be added directly in the dashboard or in the reports at the displayed notification.
6. More iOS App Features
6.1 iOS Widgets
timr app widgets are now available on your iPhone.
This way you have quick and easy access to your time tracking and can view the status, start, stop or even change the task.
Depending on the features you have activated for your timr account you can configure your personal timr widget to use.
The biggest advantage: You can also use the widget on the home screen. For checking the status you don't even have to unlock your iPhone.

Configure iOS Widgets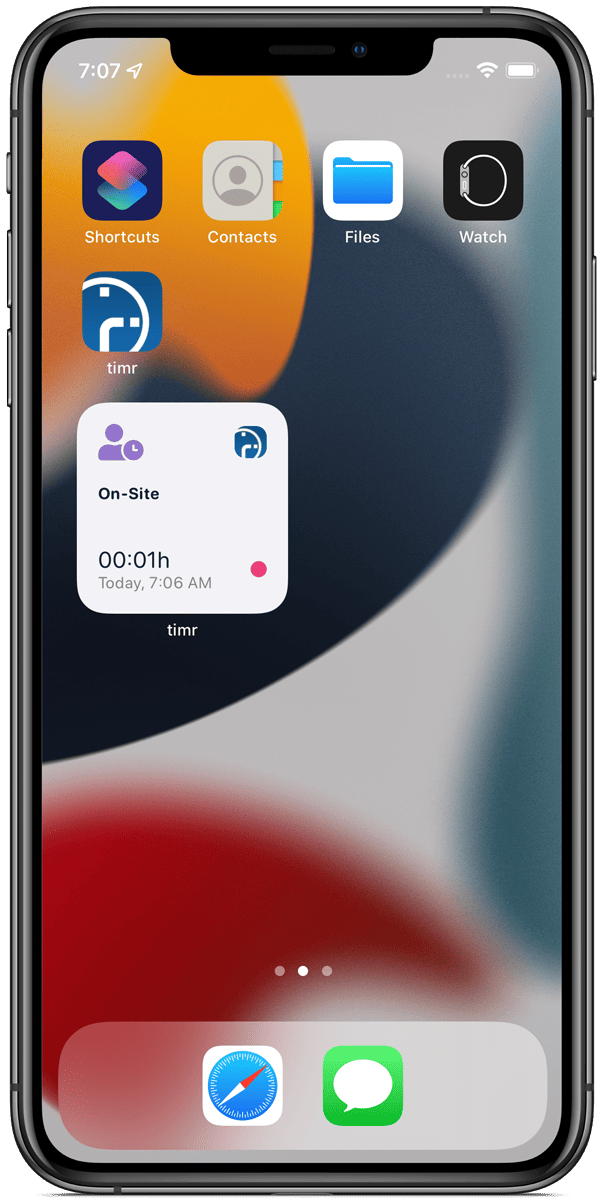 6.2 New Siri Actions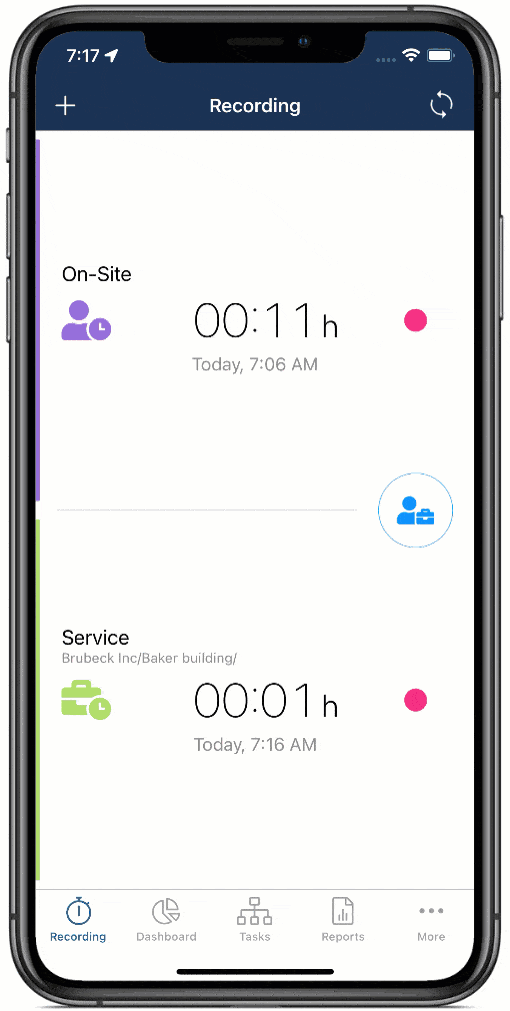 There are now even more Siri Actions available for operating the timr app.
Want to make sure you've actually started your time tracking, or how many vacation days you have left? Just ask Siri.
How to use the Siri shortcut widget most effectively
Siri shortcuts are also a great way to make time tracking on the iPhone even easier.
For example, simply create a widget with those tasks you track time for most often.
This will make project time tracking a breeze!