Paper Time Sheets, Excel Files,… time to improve your time tracking!
Every business owner, regardless of the company size, is familiar with the problem: it's month-end and you've finally finished the annoying task of collecting timesheets, only to be faced with a pile of papers to go over. Work hours now have to be laboriously added up, checked, and then usually lumped into an Excel file and billed. You spend hours and hours torturing yourself with the annoying task of sorting out the paper chaos – because accounting work hours can't be put off any longer.
In order to avoid facing "Groundhog Day" yet again at the end of next month, you've got to find a time tracking solution that frees you from continually being bogged down in paper timesheets and Excel tables.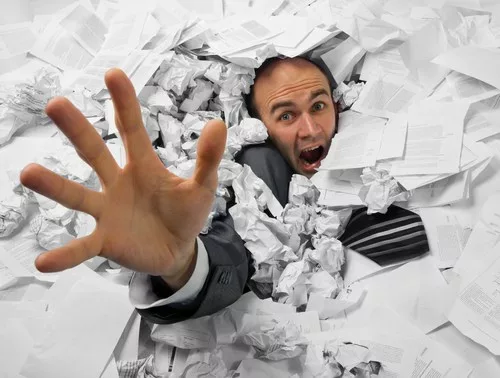 With the wide range of time tracking solutions out there, you feel like you're in a shoe store: too many models, way too colorful…which ones should I pick? The prospect of success in buying my shoes only becomes real when I begin to consider what the purpose of my new shoes is, what color they should be and approximately how much I want to spend.
If you want to avoid spending hours being unproductive and free yourself of the annoyance of having to reconstruct billable hours in the future, you should begin looking for a professional solution for tracking time. In order to select the optimal time tracking system for your company, it helps to think about the following questions:
What is your purpose of tracking time?
Before beginning the search for a solution for time tracking, you need to think about what, how and where you want to track it. Step 1 should be to think about working time. Every employer wants to be able to collect and manage the work hours of his or her employees in a single location in order to not have to chase after all the employees again at the end of the month. Of course, various taxes also have to be paid, then there are wages with or without overtime, etc. Employees would also like to have an overview of the hours they put in on the job, which is important in order to create transparency between the employer and its employees.
In addition to recording work hours, business owners and employees also want to have an overview of what they're working on, and for whom – Step 2: Project Time
Both the employer and the employee are interested in knowing what he or she did during their e.g. 8-hour work day. Oftentimes, one feels unproductive in the face of the need to take care of so many little tasks while one's large tasks fail to move forward. Using the right time tracking system enables you to recognize and eliminate items which eat up your time, allowing you to optimally handle projects, customers, orders, etc.
Conclusion: The purpose of time tracking should be to record work hours – which are already legally required to be tracked – in a central system as simply and quickly as possible. In addition, project time should always be recorded as well, i.e. the details of time spent on each activity for customers, projects, etc. Both types of time should be tracked at a specific location and processed and managed if necessary.
What type of functionality should your time tracking have?
The requirements for time tracking usually differ based on industry, company size and other factors. Nevertheless, there are 5 generally valid characteristics that a time tracking solution should satisfy:
It should be up-to-the-minute, because a project's real-time outlays must always be available at the push of a button.
It should be simple, because as an entrepreneur you don't have time to waste on long training sessions. This means that time tracking should be as simple as possible to use and be as perfect as possible with respect to its functionality. Also, time tracking is often perceived by employees as a method of control, and as such is more likely to be abused. Consequently, your time tracking must work and there must be no excuses. On the other hand, time tracking also provides numerous benefits for employees, e.g. they can work with more transparency, can record delays and the associated reasons for them, can optimize their work based on actual data, etc.
It should be structured, because some employees prefer booking time to items in an ad hoc fashion, which however can lead to chaos in larger companies and is not optimal. A neat task structure that can display all the activities of a company is an absolute necessity in larger enterprises.
It should be everywhere, because there are activities that can't be handled in the office and have to be taken care of on-site at the customer. These instances require a time tracking system that can be used both in the office and on the road with no additional effort.
It should be instantaneous, because the hassle of recreating hours is ultimately much more costly, inaccurate and frustrates employees. Time tracking should take place immediately, i.e. in real-time. Start it in the morning, record projects during the day, stop it late afternoon or evenings – done.
What is a time tracking system worth to me?
Once again, we can draw a comparison to buying shoes. There's a cheaper, nice looking pair and a more expensive, higher-quality pair available. As a business owner, I know that as a rule the price is entirely irrelevant, since only the cost-benefit ratio should be taken into account or, in professional terms, the return on investment (ROI). More to the point would be to think about whether you can afford to not bill for a portion of your hours, i.e. give away your time. Can you also afford having your employees spend a measurable portion of their productive time purely on time tracking?
Conclusion
In a nutshell, in order to make your time tracking fun – and above all successful – the following basic requirements should be in place:
working time and project time
must be instantly tracked
as simply as possible
no matter where you are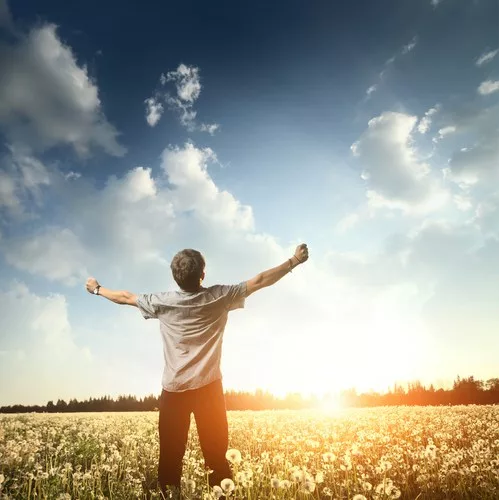 Regardless of whether you're already tracking and recording time in one way or another or planning to, when choosing a time tracking solution you should take into account the above principles. In any case, the following applies: any time tracking solution is better than Excel spreadsheets or a paper timesheet solution, so it's a win-only situation for you. If you're interested in a professional time tracking solution, we invite you to try our timr time tracking solution free for 30 days: https://www.timr.com/sign-up. See for yourself how time tracking can be fun – and especially how it can make you more successful.